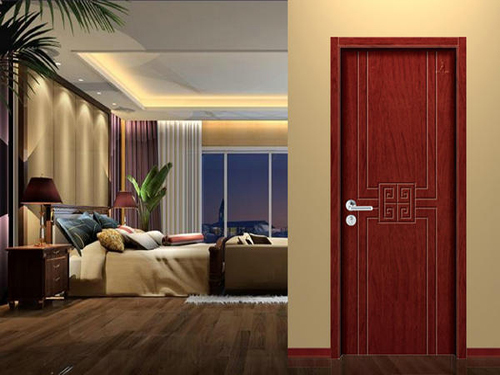 Dealers have become the key element and the basic premise for the success of steel-wood door corporate marketing. Any steel-wood door company that invites investment has been eager for high-quality dealers; any steel-wood door dealer seeking improvement will want to temper himself into a high-quality dealer. How then is a high-quality distributor made?

Do not pick sesame and lose watermelon

Many dealers' product lines are not clear and are very high. Existing brands do not cherish, always feel that the opponent's distribution brand is better than their own, busy every year to introduce new brands, do some sort of sesame seeds, lose watermelon thing. To know that a brand is so easy to do, the dealer's day is better, in fact how difficult it is, the dealer himself is the most clear.

Some dealers saw the products sell well to the manufacturers more goods, actively stocking, put pressure on goods, wait for the market to completely occupy. The result of blind pursuit of greatness and quickness is that the price system of the stairs is chaotic, and that the goods are rampant. As a result, more dealers sell more goods, but less money. Manufacturers demand stable prices and control the flow of goods. They are to help distributors earn stable profits and long-term profits. Dealers should cooperate with manufacturers and do not have any idea of ​​bargaining.

From sublimation to excellent sublimation

What are the seven things that dealers must do every day? Use products, learn, share (talk about plans), follow up customers, service teams, consulting superiors, self-motivation, and you are a qualified dealer after these seven things. Traditionally, good distributors are: strong financial strength, large scale, strong distribution capabilities, good relationship with stores, good control of accounts, and high market initiative.

The problem is: You are optimistic about others, others may not take you as a dish, and may even sign your product in the name of cooperation and "hide" you. At the same time: As long as the manufacturers have a clear "same life and longevity" awareness and effective collaboration, new and small distributors can quickly become dealers with strong sales ability.

Therefore, for companies: qualified dealers should sublimate into excellent dealers. The standards of outstanding distributors include: in line with the company's mid-to-long term development strategy; strong self-consciousness in expanding the market; hard-working, well-managed, and hard-working.

Food and clothing parents build on credit

The distributor is the manufacturer's food and clothing parent and the second sales column. The success and failure of the distributor are related to the immediate interests of the manufacturer. Is the so-called water can carry a boat, you can also overturn the boat; Cheng Xiao Xiao He, the loss is also Xiao He! To do a good food and clothing parents necessary condition is credit. It is very important to believe that creditors do not stand trustworthy, and that it is impossible to gain a foothold without doing business. The high-quality distributors must abide by the principle of "providing gold as much as possible", abide by business rules, maintain business order, and be able to speak words, handle things in place, and fulfill their commitments. This is what the ancients called "the word must be believed and the action must be fruitful". Emphasis on credit is a minimum and a very important point for quality dealers.

In short, sublimation from dealers to quality dealers is not an overnight event. High-quality distributors are able to turn into butterflies. They have been tempered and created a hard work. They have the necessary advantages of high-quality distributors and become high-quality. distributor.
In daily life, we often need to open juice,beer,wine,can and so on.at this point,we will need to use Bottle Opener, wine opener/ wine corkscrew, can opener.There are many types of bottle openers/ wine corkscrew/can opener developed by our factory, such as ordinary plastic bottle openers, multifunction openers, european-style bottle openers, T-shape bottle openers, butterfly shape bottle opener, straight bottle openers, mini bottle openers, etc. If divide them according to product material,there are stainless steel bottle openers, rubber bottle openers, stainless steel with rubber bottle openers, plastic bottle openers, alloy bottle openers and so on.There are many kinds and more choices.
Bottle Opener
Bottle Opener,Beer Bottle Opener,Stainless Steel Bottle Opener,Metal Bottle Opener
Yangjiang Yangdong Hongli Industries Co.,Limited , https://www.hongli-industry.com