With the rapid development of smart homes, more and more smart brands have appeared in the public view, especially the family safety issues that are now more important for everyone. People who are often away from home on business trips pay special attention to them. The boring thief's various shackles are tricky. The smart lock effectively solves these problems, and there are other surprising features not only in theft prevention. Next, let's talk about a smart lock that has a good reputation.
Keyu smart lock development history
Keyu (Jiangmen) Intelligent Technology Co., Ltd. is a company directly subordinated to Hong Kong Keyu Group. It established an earlier large-scale intelligent door lock manufacturer and is a well-known high-tech enterprise in the industry. It is headquartered in China's "First Overseas Chinese Township" in the Pearl River Delta of Guangdong Province. "Jiangmen. The company integrates product development, production, sales and maintenance. With the development of smart door locks for many years, the company has won numerous industry awards, and has been awarded "Contract-Reliable Enterprise" by the industry and commerce for seven consecutive years.
Keyu Company built 36,000 square meters of large-scale intelligent lock industry park, complete supporting production equipment, self-built product laboratory, and full set of production.
Keyu Company introduced advanced foreign production technology and management system to synchronize product standards with international standards. The company has passed ISO9001:2008 quality system certification by the third-party authoritative certification body Swiss SGS. Implement Kingdee ERP enterprise management system. Effectively ensure and enhance product quality.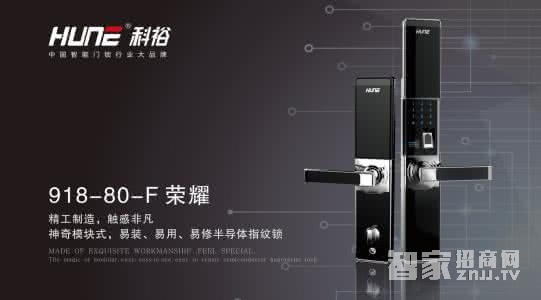 Today, with the branding of fingerprint locks, it is bound to be a huge and arduous project to maintain the leading brand in the industry for a long period of time. It is necessary to continuously innovate in response to changing consumer demands. Of course, it is also inseparable from its own scientific and technological strength. Keyu is one of the most powerful fingerprint lock manufacturers in China. Since its inception, it has been importing and exporting from the high-end electronic lock industry. So far, Keyou fingerprint lock products have been exported to Europe, America, Asia, Africa, etc. With 118 countries in 6 continents and all over the world, it has established partnerships with 243 sales agencies worldwide and is growing from a leading company in the fingerprint lock industry in China to a factory in the world!
Key advantages of Keyun Smart Lock
1, has the industry's faster "auto focus" recognition speed, "0.5 seconds touch open
2, fingerprint lock set fingerprint, password, sensor, remote control, mechanical key all-in-one function
3. Fingerprint lock adopts 304 stainless steel and atomic mechanical lock, advanced fingerprint protection window, anti-theft level reaches the national C level standard.
4, three anti-patent (defensive, smashing, collision) international lock body, safe and 90% of the old and new security doors installed quickly.
5, 5A level intelligent fingerprint lock touch screen, such as smart phone screen sensitive fashion. The atmospheric design is full of texture.
6, using advanced touch screen technology, OLED large screen display menu mode, easy to set up, operation.
7, smart anti-peep, unique virtual password input method design.
8, Super B-level custom keys, mechanical keys turn on smart alarm.
9, high-performance, low-power embedded DSP processing chip, advanced ergonomics and artistic design.
10, has 13 domestic and foreign patents; also added a separate flood control design, to solve a lot of security problems hidden into the room, so that it reaches the highest level of security protection.
How does the smart lock have a get to your point? How about the analytics?
WIFI Smart Lock (http://zns.znjj.tv)-Professional smart lock agent joining website, providing the industry's most comprehensive intelligent fingerprint password lock joining agent, smart lock product library, smart door lock price, smart lock brand , smart lock manufacturers Daquan information, welcome to browse online consulting.
Quality control
Six-step QC runs through process from raw materials to finished products.
From Material control, Machining quality control, In-coming material inspection, Assembly line quality control, 100% Leakage test, Final appearance inspection before delivery.
Standard or Nonstandard:
Standard
Structure:
Angle
Pressure:
Medium Pressure
Power:
Manual
Material:
Brass
Temperature of Media:
Medium Temperature
Media:
Water
Port Size:
3/4"
Place of Origin:
Zhejiang, China (Mainland)
Model Number:
A002
Brand Name:
RTM
Application:
General
Handle Material:
Steel
Valve Core Material:
Brass
Body Material:
Brass
Use:
Water system
Angle Valve,Brass Angle Valve,Angle Globe Valve,High Quality Angle Valve
Yuyao Sanyin Bathroom Technology Co Ltd , https://www.chinasanyin.com