In the King Kong mesh screen door, the diamond mesh is used as the gauze. Screen door with high strength and impact resistance. King Kong mesh screen door is made of high-strength stainless steel wire made by heavy-duty precision loom, and the surface is sprayed and matt finished. It is installed on aluminum door and window with anti-mosquito and anti-theft function.
It is organically integrated with existing doors and windows, and has high-quality, simple and powerful, anti-shear, anti-impact and other high-quality properties, which truly reflects the advantages of anti-theft, insect-proof, ventilation, beauty and safety. The high-strength hardware locks in the real windows and windows of the Jinsheng Jingang mesh screen can not be opened from the outside after being locked, thus playing the anti-theft effect.
King Kong is a new type of high-end household profiles on the market. It is suitable for assembly on relatively new high-end doors and windows, meeting the needs of medium and high-end customers. It can not only prevent insects, but also protect against theft, and it does not affect the appearance.
Product parameters:
| | |
| --- | --- |
| model | King Kong mesh screen door |
| Features | Anti-theft |
| Wire diameter | 0.8mm |
| performance | Good ventilation |
| MOQ | 2 |
| Reference Price | ¥680 |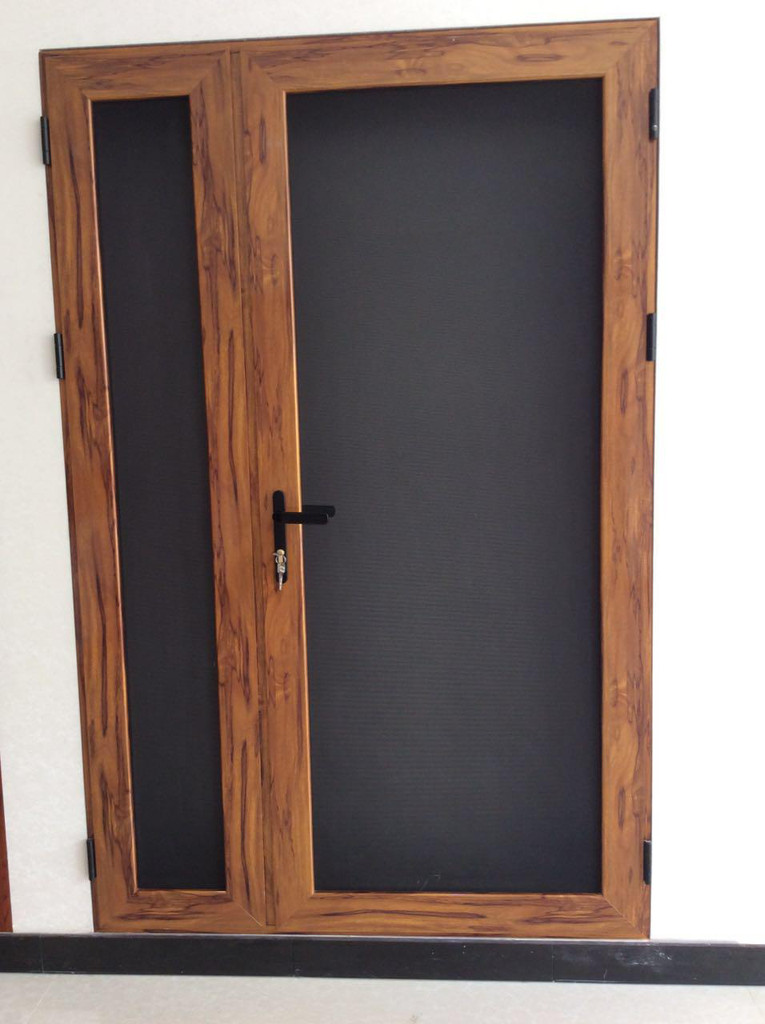 Mesh look and feel: transparent and no dizziness, indoors look like a layer of tinted glass, and the outdoor view to the room is blurred and unclear. The gold steel mesh has good hardness. Because of its high strength, it is fixed on the wall or on the form, and it has a good enough acceptance, and is not afraid of invasion by outsiders.
The high-quality mesh is treated by electrophoretic painting, which is not afraid of moisture, and the sun may be exposed to the bad conditions. Because it is a crisscross structure and the wire diameter is also 0.8mm, it not only prevents mosquitoes, but also enhances the anti-theft effect. Cooperating with high-quality locks and accessories, this security door and window function is superior and the quality is guaranteed. With this anti-theft door and window, your home is ventilated, breathable, and free of mosquitoes to ensure that thieves cannot enter.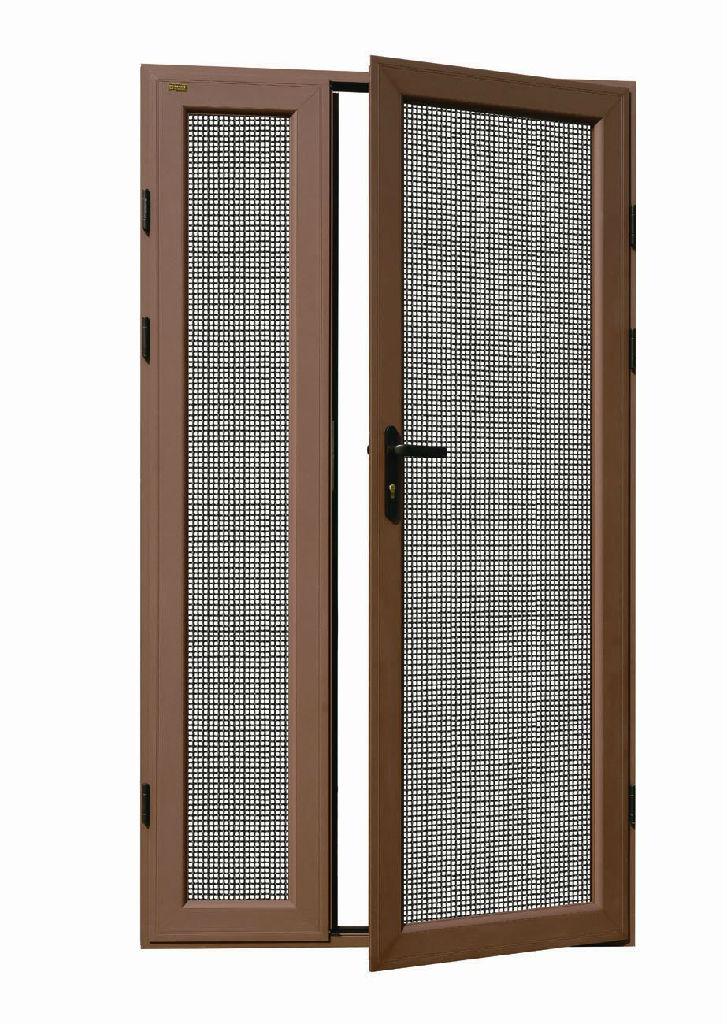 Features
1 Security protection: Reject unsafe factors to prevent damage or invasion of animals such as rats, snakes, flies and mosquitoes.
2 Prevention of falling objects: The old people in the living room or the children playing in the house will not be in an unsafe state because of the opening of the doors and windows.
3 Invisible and transparent: no barrier, no sense of obstruction, no feeling of depression, indoors to keep bright and natural at any time.
4 easy to open for easy escape: instead of the traditional fixed fence, family members can easily escape from the scene in the event of a fire.
5 Energy saving: no air blockage, indoor air breeze at any time, reducing unnecessary air conditioning operation.
6 easy to care: dust and oil cleaning is easy and easy to use, with a vacuum cleaner, absorbent sponge or ordinary brush to a little care is bright as new.
7 Resist UV: It can withstand up to 30% of UV rays, so you can avoid the damage of UV rays to the skin while enjoying the sun.
8 humanized design: domestic exclusive door and window corner design, reducing the impact of sharp door and window corners on the elderly and children.
9 Low-carbon environmental protection: Made entirely of environmentally friendly materials, no pollution.
10 Wide range of applications: suitable for high-end residential and villa groups.
Established in 2013, Jinan Hongyi Doors & Windows Co., Ltd. is a service enterprise specializing in the production, production, installation and sales of doors and windows. We have the most personalized design, the most perfect appearance, the best quality and the fastest service. The speed has won the praise of the majority of users, and has won a good reputation with professional technology, service and reputation. The company has strong technical strength and rich experience in production and processing, specializing in the production of various fine broken aluminum doors and windows, aluminum doors and windows, plastic steel doors and windows, sun room. With the tenet of "excellent quality and quality as the best", we will provide you with quality products, reasonable prices and perfect services.
The Single Side Formwork Support system can bear the concrete side pressure from the single-sided formwork and transmit it to the substructure or foundation. It can be used in conjunction with all wall formwork. In addition, the SB single-sided bracket system can be used as a horizontal platform bracket with strong load-bearing capacity; all connecting parts can be directly installed on the single-sided bracket system.
Single Side Formwork Support
Single Side Formwork Support,Single Side Steel Support,Wall Formwork Support,Sided Formwork Support
Anshan Lijian Engineering Group Co. LTD , https://www.lijianformwork.com