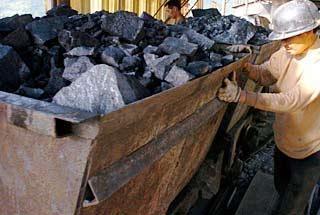 After experiencing the slow and prudent development of mining mergers and acquisitions in 2012, with the stabilization of metal prices, and mining companies' bold expectation that demand for commodities will continue to rise in some countries, including China, mining mergers and acquisitions activities will take place in 2013. Continue the moderate and cautious growth.
Although the mining companies have tried to prove that they have properly protected the interests of shareholders, they have achieved good results in mergers and acquisitions in the past few years, but according to the report, it is predicted that this year, the mining companies will temporarily not conduct large-scale mergers and acquisitions.
Su Qiyuan, partner of China Resources Mining at PricewaterhouseCoopers, said: "In 2013, the global M&A transaction activity will continue to be mild, far below the speed of rapid development in 2011. The mining companies will continue to pay attention to the opportunities, but will also pay more attention to rising costs. , resource nationalism and potential political factors behind the sale of assets and other risks." He said that China's resource companies will continue to "go out" to seek natural resources.
According to the report, in 2012, a total of 1,803 mining transactions were conducted globally, setting the lowest level since 2005. Compared with 2605 transactions in 2011, the transaction volume in 2012 decreased by more than 30%. Compared with 2011, the mining transaction volume in 2012 also declined. The total amount of M&A activity in 2012 was US$110 billion (including the merger of Glencore and Chaoda with a value of US$54 billion, which was announced in February 2012 and is currently completing all regulatory approval procedures). Gold and copper mining transactions dominated M&A activity in 2012. Excluding the transaction between Glencore and Chaoda, the total amount of M&A transactions in 2012 decreased to US$56 billion, and the total M&A transactions in 2011 reached US$149 billion.
In addition to the merger and acquisition transactions between Glencore and Chaoda, Canadian mining companies performed most actively in the M&A market (accounting for 29% of the transaction volume), followed by the United Kingdom (11%), Australia (9%), and China (9% ).
Su Qiyuan said: "Although mining activities in early 2012 were frequent, the volume of transactions declined in the second quarter, and the volume of transactions slowly picked up in the second half of the year. It is expected that the mining companies will rationalize their asset restructuring and large-scale mining enterprises will opportunity to peel off non-core assets, and Focusing on low-risk projects may also buy assets at a low price when the stock market is weak and when it is difficult.
Commercial Flooring thickness mainly is 0.8mm,1.0mm,1.2mm,1.4mm,1.6mm,1.8mm,2.0mm.the quality is very good,it oftenly use in office,workshop,and some heavy duty area commercial use.it sells to South america,Chile,Peru,Angentina,,etc many countrys. 1.6mm thicknees commercial flooring,best selling size is 1.6mm*2m*20m,1.6mm*2m*25m,1.6mm*2m*18m,1.6mm*1.83m*25m,1.6mm*1.83m*20m,etc. also can put customer's company label. XINLE CITY VAST PLASTIC C.,LTD is a professional manufacturer of PVC Roll Flooring and SPC interlocking flooring.The factory locates in the Mucun industrial area,Xinle city,Hebei province.It covers an area of 170000m2,and has a staff of more than 400.
the thickness of products from 0.35mm to 5mm,width from 1.83m to 3.75m. The company sticks to quality first,focuses on innovation,bases on the market for development,serves diligently for customers with efficient and high quality,aims to exporting to Europe,America,Middle Asia,South-East Asia and Africa,etc.
We sincere welcome every friend to factory for filed trip.
1.6MM Commercial Flooring,PVC Commercial Vinyl Flooring,Office Use SPC Flooring,Office Commercial PVC Flooring
XINLE CITY VAST PLASTIC CO.,LTD. , http://www.bodaflooring.com