In interior decoration complaints, cracking of partition walls and ceiling panels has become one of the most prominent problems. The insiders pointed out that the cracking of the board has a close relationship with the design, material selection, construction and other factors. The unreasonable design, the material selection is not up to the requirements, and the construction does not pay attention to the details, which will lead to the occurrence of cracking of the board.
The cracks in the partition wall and ceiling plate are the most common. There are three types of cracks in the middle, cracks in the corner, and cracks in the contact with the wall. From the characteristics of the material itself, there are several reasons for cracking:
First, the material is brittle, the tensile strength, the bending strength is low, and the ultimate stress is small;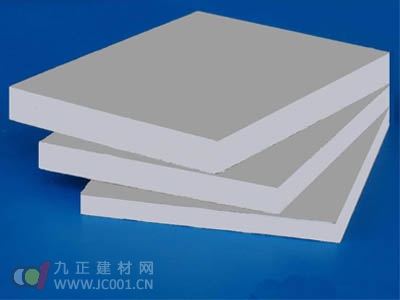 Second, the material has a high hardness and a poor impact strength. When cracked, it is easy to cause overall cracking, and there is a durability problem;
Third, the material has a high rate of swelling, and the sheet will absorb moisture and swell, which may easily cause deformation of the wall. In severe cases, the entire wall may be cracked;
Fourth, the material has a high water absorption rate, which easily causes the joint to crack and the surface decorative layer to peel off.
Taking the most common decorative sheet gypsum board and calcium silicate board on the market as an example, the gypsum board is a lightweight flexible material, and the calcium silicate board is a brittle material, and the flexible material is more stable in impact resistance. Brittle materials are more susceptible to cracking. In addition, the stacking drying autoclaving process used in the production process of calcium silicate board may bring about the difference in performance of different positions of the same board, and the post-processing of the wedge board causes the performance of the finished product to change. It has also become a hidden danger of cracking.
It is understood that gypsum board not only has excellent thermal insulation performance (the thermal conductivity is 71% lower than that of calcium silicate board), but also has very good function of venting and storing moisture. When moisture is high, it absorbs moisture and is dry. The moisture is released again, and the wetness and water absorption of the gypsum board are relatively low. Some technical gypsum boards can reach 0.015% and 4%.
A Sanitary Pressure Relief Valves is a type of self-acting device, designed for keeping tanks work properly. It can release air out of the tanks to maintain pressue, and also absorb air into tanks to be anti-vacuum. Sanitary Pressure Relief Valves including stainless steel sanitary pressure relief valves, food grade pressure relief valves, hygienic pressure relief valves, vacuum relief valves, air release valves. Kaysen Steel is a china manufaturer and supplier of stainless steel sanitary pressure relief valves, food grade pressure relief valves, hygienic pressure relief valves, vacuum relief valves, air release valves, we supply supperial quality stainless steel sanitary pressure relief valves,vacuum relief valves, air release valves in SS304, SS316, SS316L materials, size from 1/2"-4", DN15-DN100, connection types contains weld, clamp, thread types,etc
Sanitary Pressure Relief Valves Specification:
Material: SS304, SS316 or SS316L
Connection Standard: 3A, DIN, SMS, ISO, IDF
Port size: DN20-DN50, 3/4"-2"
Connection type: weld, clamp, thread
Gasket material: EPDM, FPM.
Pressure: 0.5-2bar, Vacuum:0.3-0.9bar
Temperature range: -10℃ to 120℃(EPDM)
Sanitary Safety Valves,Food Grade Safety Valves,Hygienic Safety Valves
Kaysen Steel Industry Co., Ltd. , http://www.chinasanitaryvalve.com