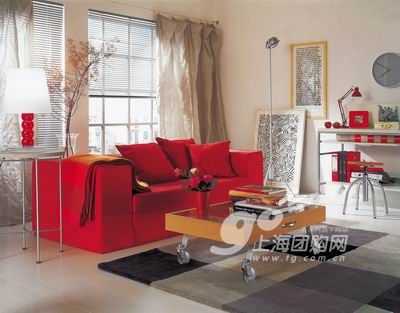 1, to SU water disinfection
Expert evaluation: invalid decoration pollution
There are many people who teach people to manage air pollution and realize early check-in. Among them, since cement, lime, paint, and paint contain many toxic substances that are harmful to human health, they must first be disinfected before entering new homes. How to disinfect it? These methods introduce: "If the wall has been decorated, it can be sprayed with 3% aqueous solution of Lysol or 3% peroxyacetic acid solution.
The ground shall be evenly sprayed. The height of the wall shall be 2 meters or more. After spraying, the doors and windows of new houses shall be closed for more than one hour. In addition, you can use vinegar to fumigate the room. But is this disinfection effective for eliminating interior decoration pollution?
"This is not the same concept at all." Song Guangsheng, director of the National Indoor Environment and Indoor Environmental Protection Product Quality Supervision and Inspection Center, said that the aqueous solution or peracetic acid solution only removes airborne biological contamination such as germs, germs, and bacteria. The "Benzene, Formaldehyde, Volatile Substances", etc. produced by the decoration are chemically harmful substances, which are completely different from the bacteria eliminated by disinfection.
As for the use of vinegar to fumigate rooms, it also means that if there is a patient at home, the epidemic of influenza is infectious, or the method of sterilizing and using the method of renting a house can be used, but it also has nothing to do with the elimination of decoration pollution. Not only that, Song Guangsheng also pointed out that because the new house has just been renovated, spraying sulphur or peracetic acid on a large area of ​​the wall may also cause corrosion on the surfaces of walls, walls, furniture, etc., and the owner must be cautious when using it. .
2, use in addition to formaldehyde products
Expert evaluation: Choosing a Promiscuous Choice
Decoration deodorant, in addition to formaldehyde products ... ... this kind of pollution control products on the market can be seen everywhere, many consumers will question its effectiveness. For this issue, experts said that for indoor air purification products, the National Indoor Environment and Indoor Environmental Protection Product Quality Supervision and Inspection Center has launched a special industry standard—"Method for Determination of Purification Effect of Indoor Air Purification Products".
Products tested by this standard are generally effective and can reduce pollution. Products conforming to this standard are usually marked on the product description or on the packaging. Consumers can pay attention when viewing the product.
For some products popular in the market, Song Guangsheng made some explanations: Activated carbon, bamboo charcoal and other products have the effect of passively adsorbing formaldehyde, and can effectively absorb formaldehyde and other harmful substances in the air in confined spaces such as cabinets, drawers, and wardrobes. The greater the dose, the more obvious the effect; some formaldehyde eliminator can be used in conjunction with the decoration process.
Some people should choose carefully after using the products that are "sprayed and sprayed" after renovation. "Basically it can't solve the problem." Song Guangsheng said that some products have an oxidizing component, and after finishing the decoration, they will react with certain materials to cause oxidation, such as causing metal jewelry to rust. Some products have a pungent taste and may be detrimental to human health. Some of the products are completely covered by smell to decorate the odor, so that the owners mistakenly believe that they can absorb odor, play a deceptive role.
Experts said that if the house is heavily polluted, it is recommended that professional companies with professional environmental pollution control qualification certificates be invited to govern themselves and that the products they buy will not achieve the corresponding results.
3, using formaldehyde monitor
Expert evaluation: Only monitoring, not governance.
Formaldehyde monitor is the latest product in 2010. At present, only one model of formaldehyde monitor for household use for 24 hours in the market has the effect of real-time monitoring of formaldehyde, but it can only monitor the formaldehyde in the home in real time and cannot be purified. Of course, with this product will be able to do real-time control of indoor formaldehyde content, can be cured when exceeding the standard, saving time and effort than the traditional detection.
4, long window ventilation
Expert evaluation: scientific ventilation effect is good
The renovated room should be as airy and bulky as possible, and air purification work should be done. It takes at least five to ten days to stay. This is everyone's consensus. Most people think that before the move is completed, all the windows of the room will be opened. The longer the time, the more the decoration pollution will be eliminated. However, experts said that this is also a misunderstanding.
Formaldehyde and other harmful substances release the fastest at 15-20 degrees Celsius. In winter, the weather is very cold. If the air is ventilated for a long time, the indoor temperature is naturally low, and harmful substances are still left in the decoration materials, which does not have much effect. Song Guangsheng suggested that consumers can close the windows first to warm the houses to 20-25 degrees Celsius, maintain them for 1-2 days, and open windows for 1-2 hours.
Repeatedly, this approach is most effective in eliminating indoor pollution. In the winter, ventilation is generally most effective between 10 am and 3 pm.
If there is a fresh air system in the room, you can use the heat exchange system to maintain the indoor temperature and filter out outdoor exhaust pollution, dust pollution, etc., and also to convert contaminated indoor air to the outside and maintain indoor air purification.
However, this system needs to be in sync with the renovation. Some well-designed ventilated windows with post-installation can maintain indoor oxygen content through automatic ventilation, and also have a certain effect on the elimination of indoor pollution.
Decoration Notice Entrance Decoration Restaurant Decoration Formaldehyde Window Room House Decoration Company Drawer Cabinet Door
Coal Activated Carbon For Water Purification

Use: Usedin the purification of drinking water, in-depth treatment of water water etc.
Spec.:
| | | | | | | | | |
| --- | --- | --- | --- | --- | --- | --- | --- | --- |
| Model NO. | Moisture(%) | Strength(%) | Idine value(mg/g) | methylene blue value(mg/g) | Ash(%) | Packing density(g/L) | pH-value | Grain diameter(mm) |
| DX-3060 | ≤3 | ≥90 | ≥950 | ≥140 | ≤10 | 530±20 | 8-10 | Φ1.5 |
| DX-3070 | ≤3 | ≥90 | ≥950 | ≥150 | ≤10 | 500±20 | 8-10 | - |
| DX-3080 | ≤3 | ≥90 | ≥950 | ≥150 | ≤10 | 490±20 | 8-10 | - |
| DX-4060 | ≤5 | - | ≥950 | ≥150 | ≤15 | - | 8-10 | - |
| DX-4070 | ≤5 | - | ≥950 | ≥150 | ≤15 | - | 8-10 | - |
Coal Activated Carbon For Water Purification
Coal Activated Carbon For Water Purification,Coal Columnar Activated Carbon For Water Purification,Activated Carbon For Water Purification,Activated Carbon For Industrial Water Purification
SHIZUISHAN ZhongShi activated carbon co,.ltd , http://www.zscarbonchina.com