There are many types of plates on the market, although some plates are environmentally friendly, but the price is too high, such as solid wood. Once the plate is not selected, it has the greatest harm to the body. Today we will dissect the board to see how to distinguish between different board types and what are the characteristics of different boards, why choose a good E0 board and why it still has a great taste.
The main boards are divided into: joinery board, particle board, ecological board, density board, multi-layer board, finger joint board, etc. I will introduce them one by one.
Blockboard: Also known as a large core board, the interior is made up of one piece of solid wood splicing, with the least amount of glue.
Ecological board: The wooden pattern is pasted on the basis of the fine wood board, which has two more layers of glue than the joinery board, and the melamine skin.
Solid wood particle board: It is a kind of particle board. The interior is made of small broken saw blocks. It uses more glue than fine wood boards. The surface is also covered with a layer of melamine.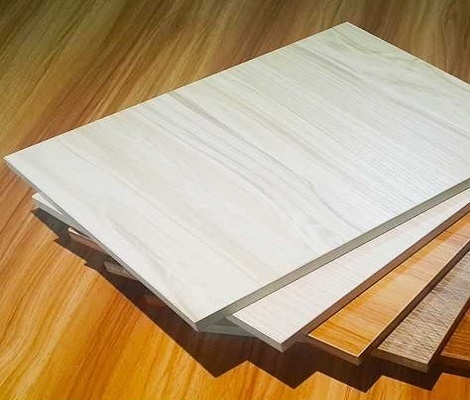 OSB board: a kind of particle board, which transforms small pieces of sawn pieces into flakes, with no skin on the surface, and the amount of glue is similar to solid wood particle board.
Multi-layer board: also known as plywood, also into 3-9 PCT board, multi-layer solid wood veneer is laminated together, and the amount of glue is between fine wood and particle board.
Density board: It is made of powdered wood mixed with glue, with the largest amount of glue, which can be used for concave and convex shapes. Many cabinet doors are density boards.
Finger-joined board: integrated board, made of solid wood blocks, without skin, can be shaped, and the amount of glue is almost the same as that of fine wood boards.
China Plate Trading Network is an e-commerce platform under the China Net Database that focuses on plate wholesale, plate procurement, plate investment, and plate joining. It integrates all upstream and downstream enterprises in the country for genuine procurement and genuine wholesale. Provide consumers with a professional plate trading platform and information, with rich plate resources. Fundamentally, the quality of the plate can be guaranteed. So if you want to pay more attention to plate information, please go to China Plate Trading Network.
If you have any intention, please log in to China Plate Trading Network: /.
If you find this article useful, you can share it with your friends!
This column mainly shows the excavator Swing Gearbox parts.
We are a professional manufacturer of hydraulic accessories for crawler excavators Professionally provided aftermarket customers with various brands of crawler Excavator Final Drive, Travel Motor , Travel Gearbox, Swing Device , Swing Motor ,Swing Gearbox,Hydraulic Pump, Main Control Valve and other accessories.Strictly controlling the quality acceptance of each product Standards to ensure high-quality qualified export of each product.At the same time, we can customize the production services of the products through the drawings according to customer needs, and make every effort to make the perfect product in the mind of each customer.
If you want to know more about our products in more detail, please click on the product details to see more information about product quality, price, packaging, transportation, etc., or you can directly click on Contact Now on the page to talk to us directly. Looking forward to starting long-term business cooperation with you!
Swing Gearbox
Swing Gearbox,Swing Reducer,Excavator Swing Gearbox
Jining Juheng Hydraulic Machinery Co., Ltd. , https://www.juheng-cn.com