Model NO.:
2011/21014/2017/2319/2521/2024/2031
Thickness:
0.1mm to 400mm
Standard:
ASTM B209, ISO 6361, En573-1 etc.
Transport Package:
as Customer′s Requirement
1:Brief Introduction Of 2014 aluminum steel:
2014 aluminium alloy is an aluminium-based alloy often used in the aerospace industry.
It is easily machined in certain tempers, and among the strongest available aluminium alloys, as well as having high hardness. However, it is difficult to weld, as it is subject to cracking.
2014 is the second most popular of the 2000-series aluminum alloys, after 2024 aluminum alloy. It is commonly extruded and forged. The corrosion resistance of this alloy is particularly poor. To combat this, it is often clad with pure aluminum. If unclad 2014 aluminum is to be exposed to the elements, it should be painted as a corrosion protection measure.
Prior to the adoption of The Aluminum Association alloy designations in 1954, 2014 was known by the industry conventional designation "14S".
Principal Design Features:Â Â Â Â Â Â Â Â 
This is a precipitation hardening alloy with good strength after heat treatment.
Applications:Â Â Â Â Â Â Â Â 
Commonly used in the manufacture of aircraft structures, and truck frames.
Machinability:
Machinability is good in the annealed condition, somewhat more difficult in the heat treated conditions. For lathe cutting use 15 degree top rake, 20 degree side rake and 10 degree clearance. Use of a lubricant, such as oil or kerosene, is recommended for all machining.
Forming:Â Â Â Â 
The alloy may be formed by conventional means. However tight bend radius should be avoided and forming is best done in the T4 or T3 temper.
Welding:Â Â Â Â 
Welding should be done by inert gas consumable electrode arc method for best results. The alloy is subject to cracking during welding so fixturing should be arranged for minimum strain. Use either 2014 or 2017 alloy filler rod.
Heat Treatment:
Heat at 935 FÂ for sufficient time for thorough heating of part then water quench. This produces T4 temper. Various tempers are derived after this heat treatment by subsequent cold work.
Hot Working:
Hot working is accomplished in the range of 300 to 400 F.
Hardening:
Hardening is accomplished by a precipitation heat treatment at 935 F followed by water quench. This produces T4 temper. Other tempers (mechanical properties) result from additional cold work after this treatment and then by a 320 F heat treatment for T6510 and T6511 tempers.
Annealing:
Anneal at 775 FÂ for 2Â to 3Â hours followed by controlled cooling at 50 FÂ per hour down to 500 F. Then air cool.
Other Mechanical Props:Â Â Â Â Â Â Â Â 
Shear strength: OÂ (annealed) temper 18 ksi, T4 temper 38 ksi, T6 temper 42 ksi
2:Chemical Composition Of Our Main Grades And Designations: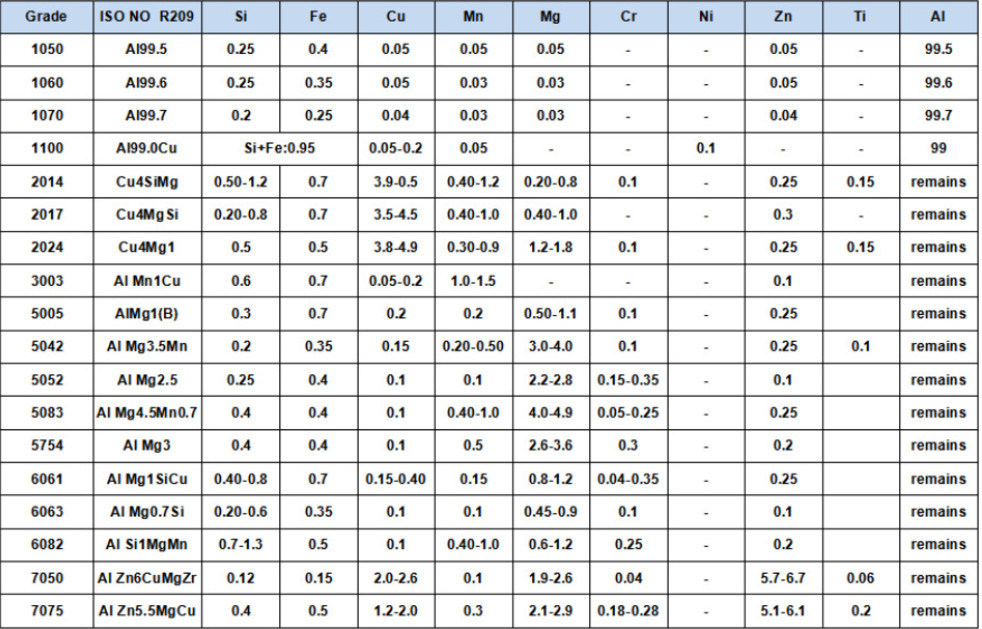 The aluminum industry has created a system using a four-digit numerical designation to identify wrought aluminum alloys.  The first digit indicates the major alloying element.  The second digit indicates whether there was a modification in the basic alloy.  The third and fourth digit indicates the specific alloy.  The following represent the various groups:
| | |
| --- | --- |
| 1XXX | Aluminum 99% or greater |
| 2XXX | Copper -Â major alloying element |
| 3XXX | Manganese -Â major alloying element |
| 5XXX | Magnesium -Â major alloying element |
| 6XXX | Magnesium and silicon -Â major alloying elements |
| 7XXX | Zinc -major alloying element |
3:Aluminum Plate/Coil/Flat Sheet Process: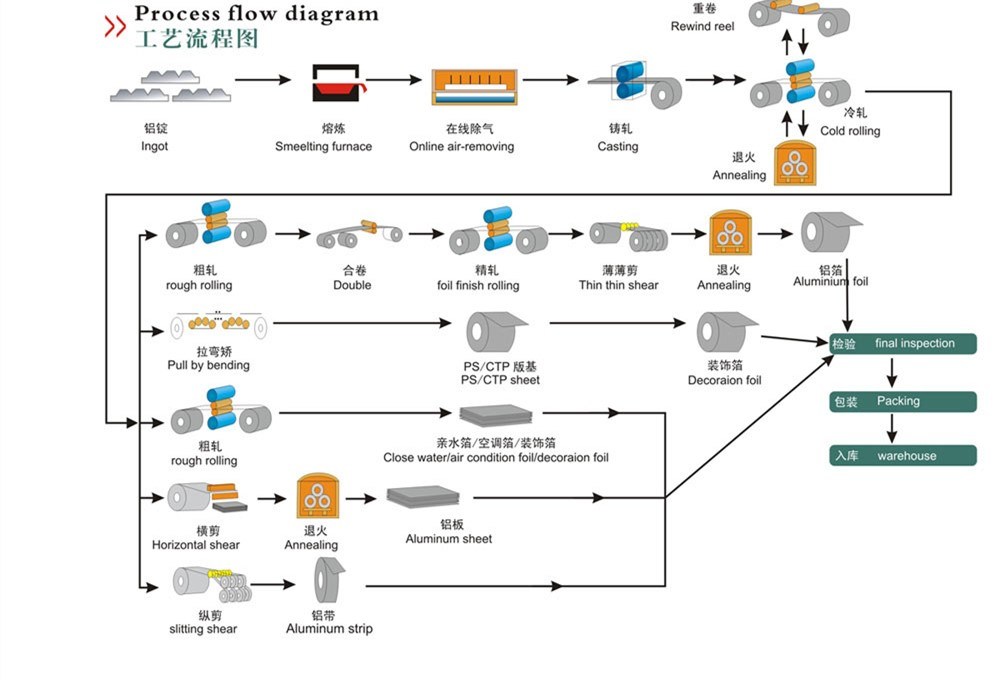 4:Aluminum Alloy Plate/Flat Sheet Package: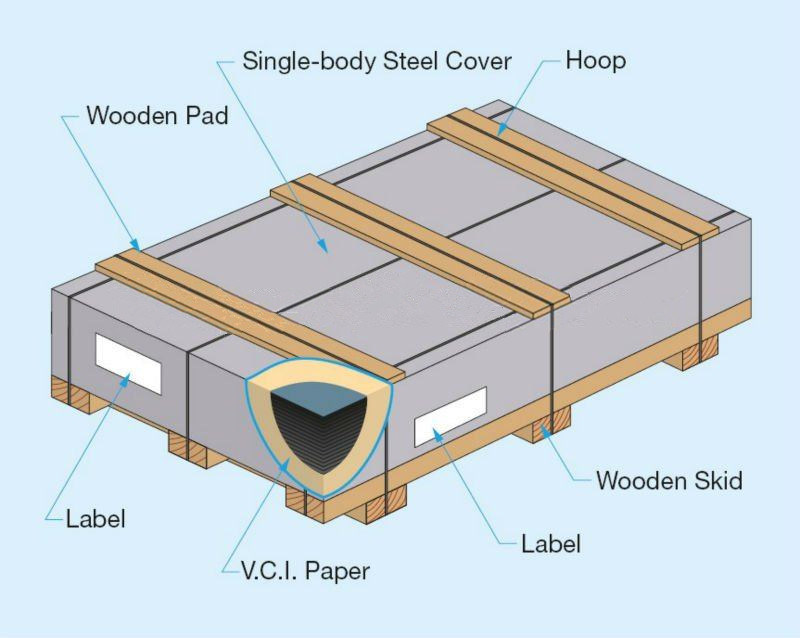 5:About us:
Tianjin Zhongyantiancheng Steel Co.,Ltd(short for ZYTC )

 is a professional manufacturer and exporter of steel products in China, located in Tianjin Beichen District, having the biggest port in North China.




With 20 years of development, the group has become the leader in steel, product variety, complete specifications and so on in North China market, large inventories more than 100,000 tons are maintained all the time.




ZYTC is specialized in steel products, especially Stainless steel pipe,Stainless steel bar,Stainless steel plate (TG,KSK,BG,Krupp), Round bar(SHOUGANG,DAYE), Spiral pipe(LIDA), Aluminum steel plate,Aluminum pipe ,Copper and so on . 




ZYTC has cooperated with Tianjin Seamless Steel Tube Plant(TPCO), Baotou Steel Pipe Plant, Chengdu Steel Pipe Plant, Anshan Steel Pipe Plant,Baoshan Steel Pipe Plant and other steel pipe plants.Round bar cooperated with Beijing shougang goup,Tonggang steel group, Daye steel bar group ,Benxi bengang group an so on , Baotai titanium group,Baoji Lixing group,Stainless steel plate cooperated with Shanxi TAIGANG Steel Plate grouop,Baogang group,Shanghai Kelubo group ,and Puxiang steel group. all these corporations mentioned above are our shareholder partners. 


ZYTC principle is: supplying the best products and service,being the best supplier.
The company can make steel product according to particular specifications and materials. ZYTC will perfect our quality management system and supply products of high quality to our customers.
We are all looking forward to establishing business relationships with customers all over the world!
6:Why choose us?
* More than 20 years experience in stainless and aluminum steel fields.
* Samples available.
* Specialist metallurgic advice and flexible service.
* High level of expertise, in-depth product knowledge.
* Competitive price, high quality,rich experiences and high reputation
* Delivered on time.
* Good after-sale service.
* Well recognized and trusted by customers.
7: Other productions: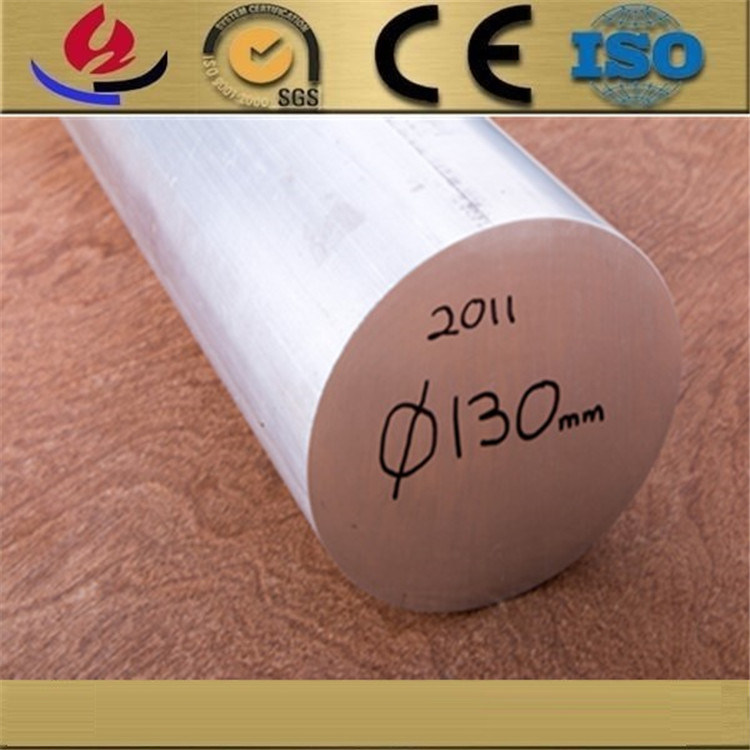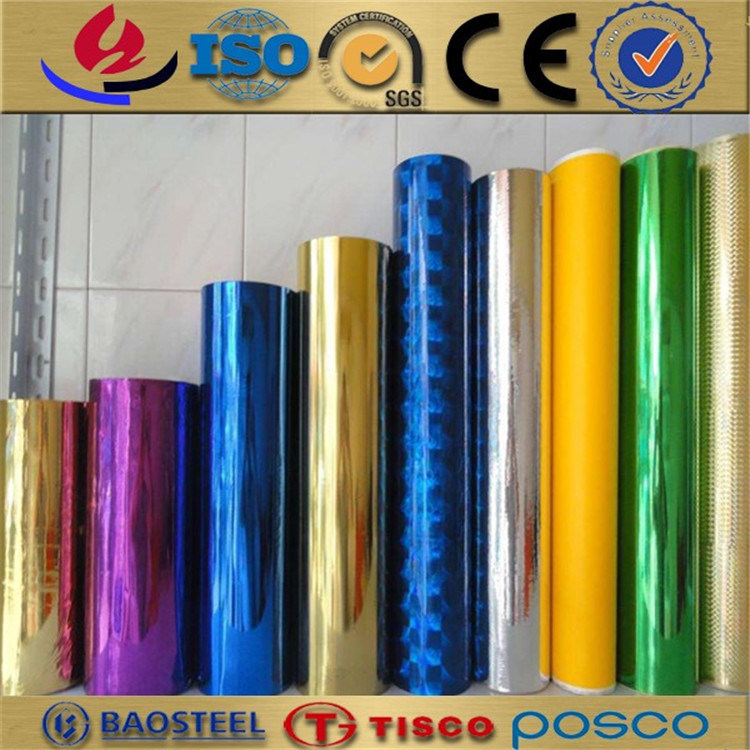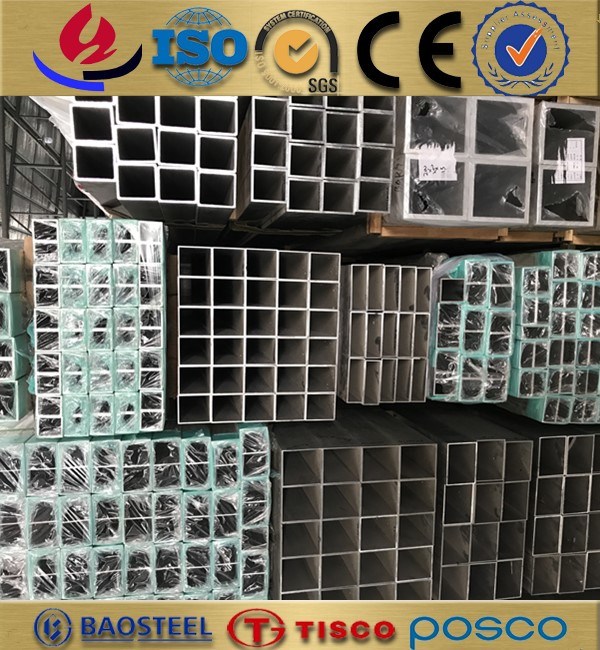 Whipcheck Safety Cable,Whip Check ,Whip Check Cable ,Air Hose Whip Check
Plastic Tube, Pipe & Hose Co., Ltd. , http://www.hydraulic-couplings.com