Magnetism Dircetion:
Thickness
Transport Package:
32X24X26cm Standard Export Package
Specification:
by drawing
1.My promise and contact information
a:quick reply (I will reply u with 2 hourse)
b:professional advise ( I wll provide u advise regarding to your request)
c:100% quality control (All magnets will be inspected before shipment)
d:100 shipment on time (I will inform u if any delay)
c:Best after sale service (Just contact if there is any questions)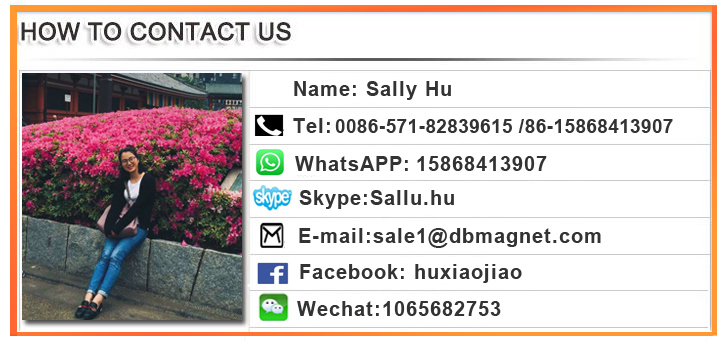 2.Neodymium Magnet 
                                 
A neodymium magnet (also known as NdFeB, NIB or Neo magnet), the most widely used type of rare-earth magnet, is a permanent magnet made from an alloy  of  neodymium, iron and boron to form the Nd2Fe14B tetragonal crystalline structure.
                                
3.Neodymium Magnet features

Description

Sintered Rare Earth Permanent Cylinder China Ndfeb Magnet Manufacturer

Material

Neodymium-Iron-Boron

WorkingTemperature

Grade

Max. Operating Temperature
 

N35-N52

80°C  (176°F)
 

33M- 48M

100°C (212°F)
 

33H-48H

120°C  (248°F)
 

30SH-45SH

150°C  (302°F)
 

30UH-40UH

180°C (356°F)
 

28EH-38EH

200°C (392°F)
 

28AH-35AH

220°C (428°F)

Magnet Shape

Disc, Cylinder, Block, Ring, Countersunk, Segment, Trapezoid, Irregular shapes and more. Customized shape
are available.

Magnet Coating

Ni-Cu-Ni, Nickel, Zn, Gold, Silver, Copper, Epoxy, Chemical, PTFE, Parylene, Everlube, Passivation and more.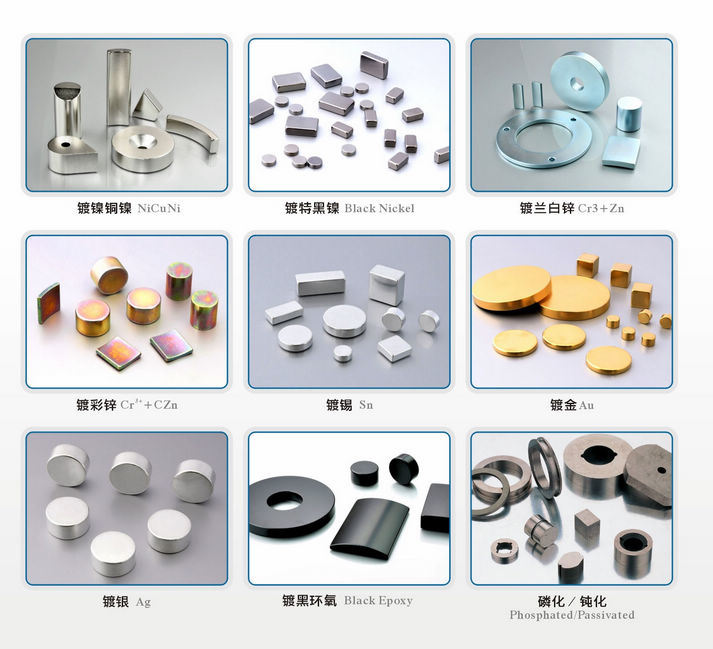 4. Package of Neodymium magnet
1. Carton size is: 32X24X26CM
2. Gross Weight of each carton is about 13KG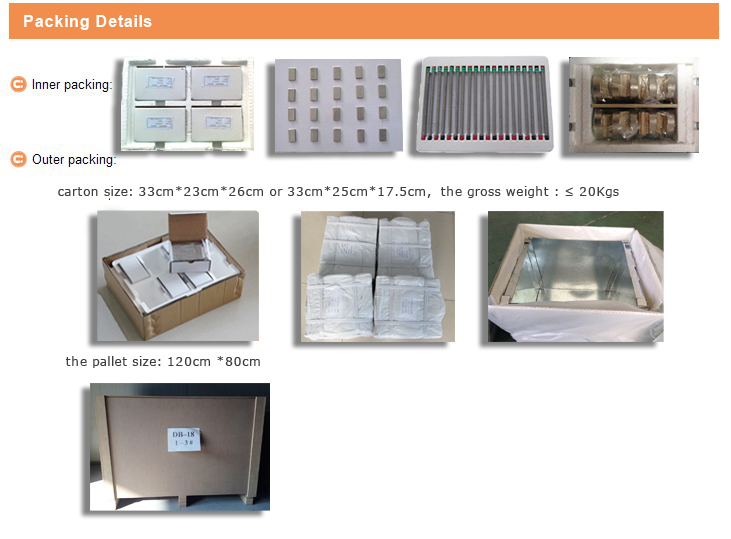 5.neodymium Magnet delivey time &shipment
a:3-5days for sample
b:25-30days for large quantity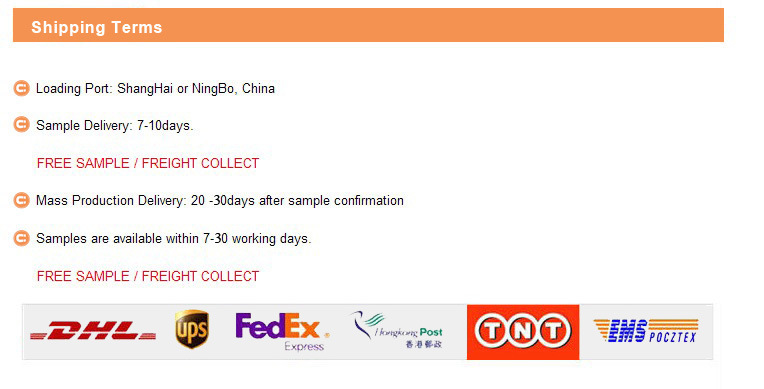 6.Qucik facts about Dunben
·Was established in 2004, as trading company
·Factory was founded in 2010
·Specialized in developing and producing Bonded Magnet and NdFeB Magnet
·Have more than 100 employees (including 8 technicians and 15 salesman and 20 quality control)
·Annual sales in 2016 is around 3 millions, export amount is around 2 millions
7.Magnet certification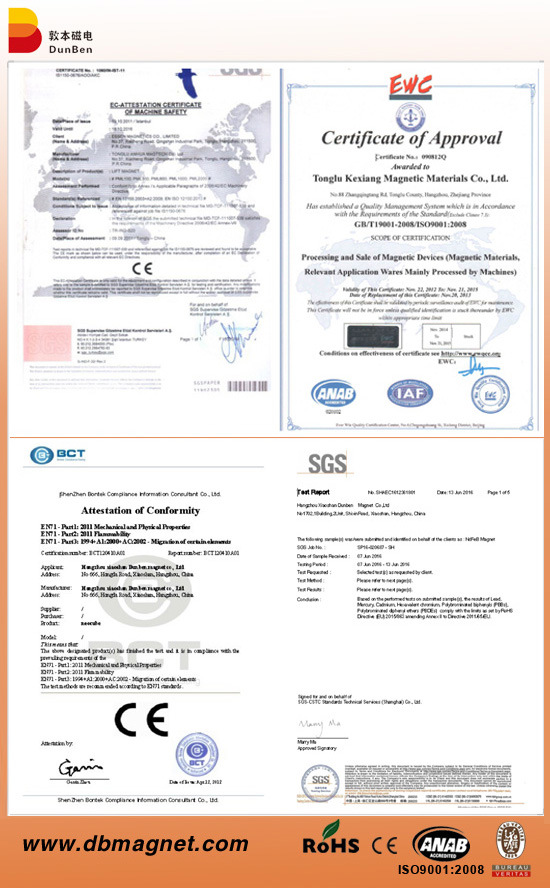 Product Attributes
Model No.:PC82H01Brand Name:PARCOSTILEWarranty Service:More than 5 yearsAfter-sales service:Online technical support, othersize:30 X 30MMstyle:Chinese Style, Classic, Europe, ModernApplications:External Wall, Interior Wall, RoomEngineering solution capability:graphic design, OthersApplication scenario:Hotel, Villa, Apartment, School, Sports Venues, Leisure Facilities, Park, Courtyard, Outdoor, Gymdesign style:Modern, Traditional, Rustic, Chineseplace of origin:Chinashape:SquareSIZE:23*23*6/300*300mm
Supply Ability & Additional Information
Place of Origin:CHINAProductivity:1000 square meter per monthSupply Ability:1000 square meter per monthPayment Type:L/C,T/T,D/PIncoterm:FOB,CFR,CIF,EXWCertificate:SASO QM ISOHS Code:6907219Transportation:OceanPort:FOSHAN,JIUJIANG,,CHINA
Brand:Parcostile
Series name:Porcelain Mosaic,swimming pool mosaic
Design: Elegant
Mosaic Tile,Floor tiles,Porcelain tile,Ceramic tile,Ceramic floor tiles,Cement tiles,Floor tiles porcelain
Size:23*23*6/300*300mm
General Description: Glazed, Porcelain (Water absorption<0.5%), Anti-slip.
Application: Interior wall tiles, bathroom, living room. hotel, apartment, office,shopping mall, supermarket.
Packing information:Export neutral box and wooden pallet
(1) 23*23*6/300*300mm: 20 pieces = 21kgs / Carton; 54/63ctn / pallet.
Swimming Pool Mosaic,Swimming Pool Mosaic Tile,Ceramic Swimming Pool Mosaic Wall Tiles,Swimming Pool Mosaic Porcelain Floor
FOSHAN PARCOS CO.,LTD , https://www.parcosceramics.com