Number of Handles:
Dual Handle
Valve:
3/4 Fast Open Brass Cartridge
Accessories:
Hand Shower and Shower Hose
Transport Package:
Brown Carton
Waterfall double holes dual handle chromed brass bathtub faucet (AF6004-2B)
Product Description:
| | |
| --- | --- |
| Type | Bathtub faucet |
| Body material | Brass |
| Handle material | Zinc |
| Aerator | Plastic aerator |
| Valve | 3/4 fast open brass cartridge |
| Handle number | Dual handle lever control for ease of operation |
| Installation: | Top-mount installation and flexible supply lines simplify installation |
| Packing | Neutral packing/OEM with customer logo |
| Use | Bathroom/Bathtub |
Specifications:
Easy-to-use with dual handle design, convenient modes, featuring brass cartridge for drip free performance, classic interpretation of fashionable design, easy to install and made of metal for lasting durability.
Company Profile
Aquacubic is a specialized manufacturer for bathroom and kitchen fixtures.
1.Company Profile
Aquacubic Bath and Kitchen provides one-stop solution for faucets, sinks, bathroom furniture, shower rooms and bathtubs. Our mission is providing excellent bath and kitchen experience to users. As a manufacturer with long history, Aquacubic has integrated QC system, pre-shipment inspection, and reliable delivery, which make our client satisfaction rate reach 98%.
Thanks to strong design and engineering capability, Aquacubic obtained CUPC, CE, watermark certificates and entered American, Australian and some European markets.Aquacubic is committed to exceeding expectations for innovative products, reliably delivered on a strict cost-effective basis. Our energetic and professional team is making full effort to become your best business partner for bath and kitchen products.
2.Company History
In 2010, established Shanghai sales office.
In 2011, Aquacubic acquired a faucet factory with more than 10 years production experience and the workshop is more than 12000 square meters. We target middle and high-end oriented market, with CUPC certification in North America, WRAS certification for UK market and CE certification for EU market.
In 2011, set up a ceramic factory in Chao Zhou, Guangdong province, mainly produces ceramic basins. And our product exported in large quantity to US and Australian market.
In 2012, invested a man-made stainless steel sink factory in Zhong Shan, covers 5000 square meters, main market is US and Australian market, and OEM for MOEN.
In 2014, joint venture a bathtub and polymarble factory, specializing in the production of shower room, shower tray, bathtub and polymarble basins.
3. Manufacturing and Test Machine/Device
Faucet Factory:
CNC machine, Welding machine, Bending machine, Auto-assembly machine, Spectrum analyzer, Water-flow test machine, Water test machine, Life-cycle test machine, surface coating analyzer, Salt spray test machine.
Ceramic Basin Factory:
Kiln, Auto-injection machine, Glaze-spray machine, Water-seal testing machine
Stainless Steel Sink Factory:
Folding machine, Laser-welding machine, Polishing machine, Cutting machine, Coat-Spray machine, Stainless steel thickness tester, component testing analyzer.
Bathtub and Polymarble Factory:
Module machine, Cutting machine, Kiln, Auto resin-injection machine, life-cycle testing machine, Shower pulley life test equipment, Shower tray bearing device, . Shower tray reinforcement testing device .
4.Eco-friendly
VCS(voluntary carbon standard) and GHG(greenhouse gas) (energy saving and emission reduction)
In order to reduce carbon emissions, your company in the production of these products, what improvements you did? Achieved what effects? In the future this will be most concerned and competitive in the international market, also can reflect enterprise character, responsibility, quality best, must be strengthened.
Answer:
Faucet factory: adopt filtration recovery equipment for processing and polishing, copper dust and other debris after processing into the recovery bag. Faucet raw material adopt lead free or low lead copper, which are very environmentally friendly and healthy for customers. Our appointed plating factory has National Eco-friendly Qualification Certificate.
Sink factory: Appoint qualified hazardous waste treatment enterprises for handling the waste and garbage.
 
Our Services:
www.aquacubic.com.cn
Please contact our after sales service department in time within 30 days after you receive the cargo.
Tel:86-211-61172575Â  Time: 9:15 am.-6:15 pm.(Beijing time)
Process
Please provide the copy of Sales Contract and describe the problem appeared.
Problem Confirmation
Slight Problem
Please send the proof to our After Sales Service department and  we will reply within two days.
Serious Problem
A
We will dispach our Quality and Problems Appraisers to make a confirmation.
B
Have a nogotiation of the compensation and sign the agreement.
C
Our After Sales Department will perform the duties as the agreement.
Phlizon`s COB series Grow Light emits all the wavelengths of light which can be fully absorbed by the plants to create.
Best full Specturm designed to perfectly match large areas of indooor plants, especially for Medical Plant.
COB + Dual-chip,most efficient spectrum,high PPFD.Two cooling fans with double ball(import from Japan) and big aluminum heat sink to protect the grow lights from high temperature,good cooling,long lifespan.Photosynthesis and promote healthy growth budding and flowering.
1000w/2000w /3000w COB LED Grow Light, it will give you more options when your plants need different strength of illumination.
Grow Lights are a great choice for growers who are dealing with hot HPS lights and want to change to something that's going to run cooler. Although LED Grow Lights do produce heat,the smaller models might not bring up the temperature of your grow space.Even the more powerful models of LED grow lights that produce a lot of heat still have built-in cooling systems to help prevent the heat from beaming directly down onto your plants.
2000w cob led grow light Features
Indoor grow light
COB series, high power branded CREE COB with high Par value and deeper penetration
VEG/BLOOM and STRONGER switches for each grow stage.
Special spectrum for plant growing to increase the yield.
Building to Harvest: Beneficial for seeding to fruiting stage.
Good quality fans with low noise.
Easy to install by minute
Energy Saving, environmental friendly
3 Years Warranty
Compare led grow light to traditional HPS/MH grow light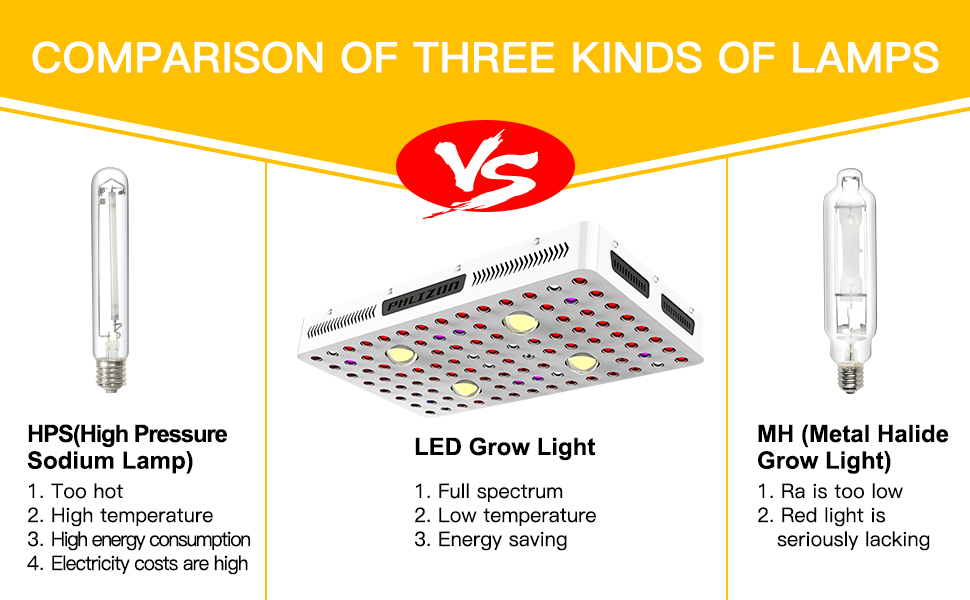 WHAT MAKE UP AN EXCELLENT LED GROW LIGHT ?
1.PPFD Value :
PPFD is Photosynthetic Photon Flux Density. When you choose a plant light, you should compare the PPFD values of different plant lights. The larger the value, the better the growth of the plant.
2
.Actual Power:
Because the actual power of the plant light always varies with different conditions, all Amazon sellers use the rated power to describe the power of the product because the rated power is constant. When you pick a LED grow light, the rated power of the plant light is a reference, and more importantly is the actual power.
3.Core Coverage:
In addition to the above two, when you choose a plant light, you also need to compare the cover area of different plant lights, of course, the size of the core coverage area. In general, in germination stage, you can hang the plant light higher and the cover area is larger. In flowering stage you can hang the plant light lower and the cover area is smaller because the plant needs more light at this stage. You have to compare different coverage areas to choose the plant light that suits you.

Detailed images of 2000w cob led grow light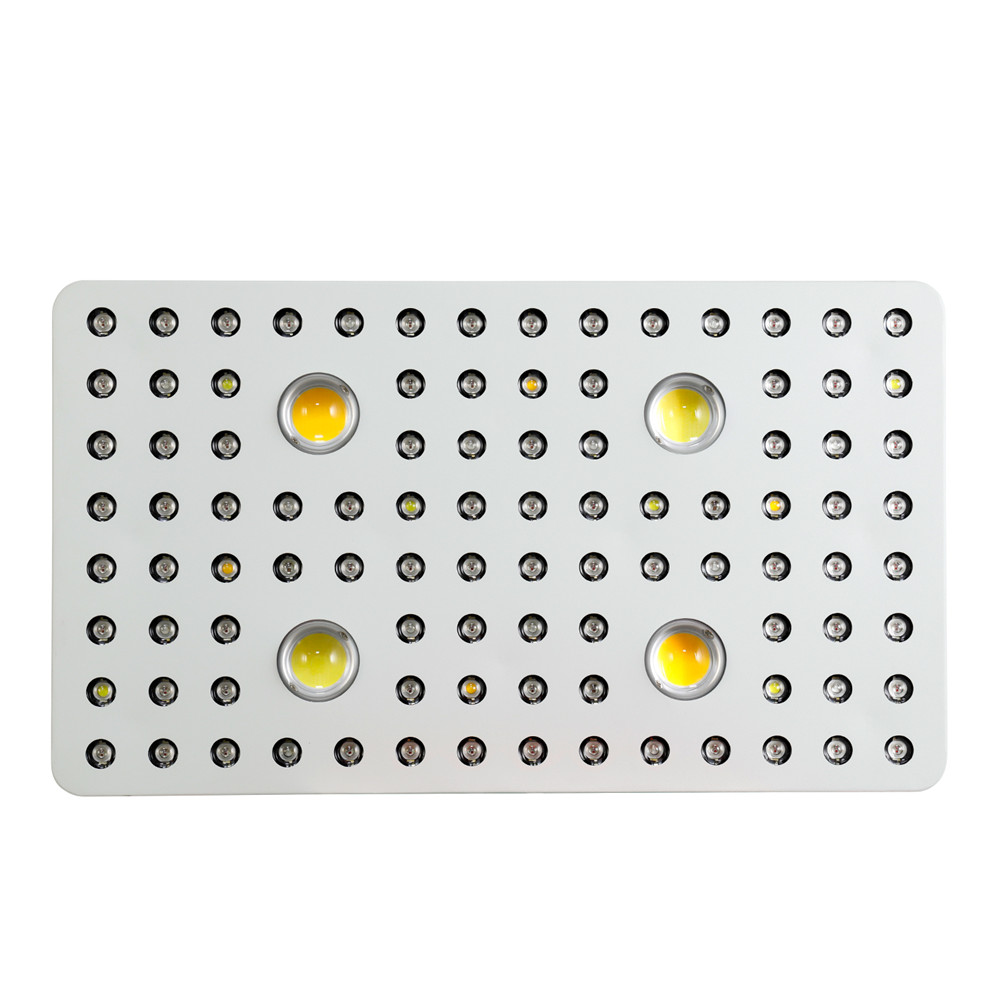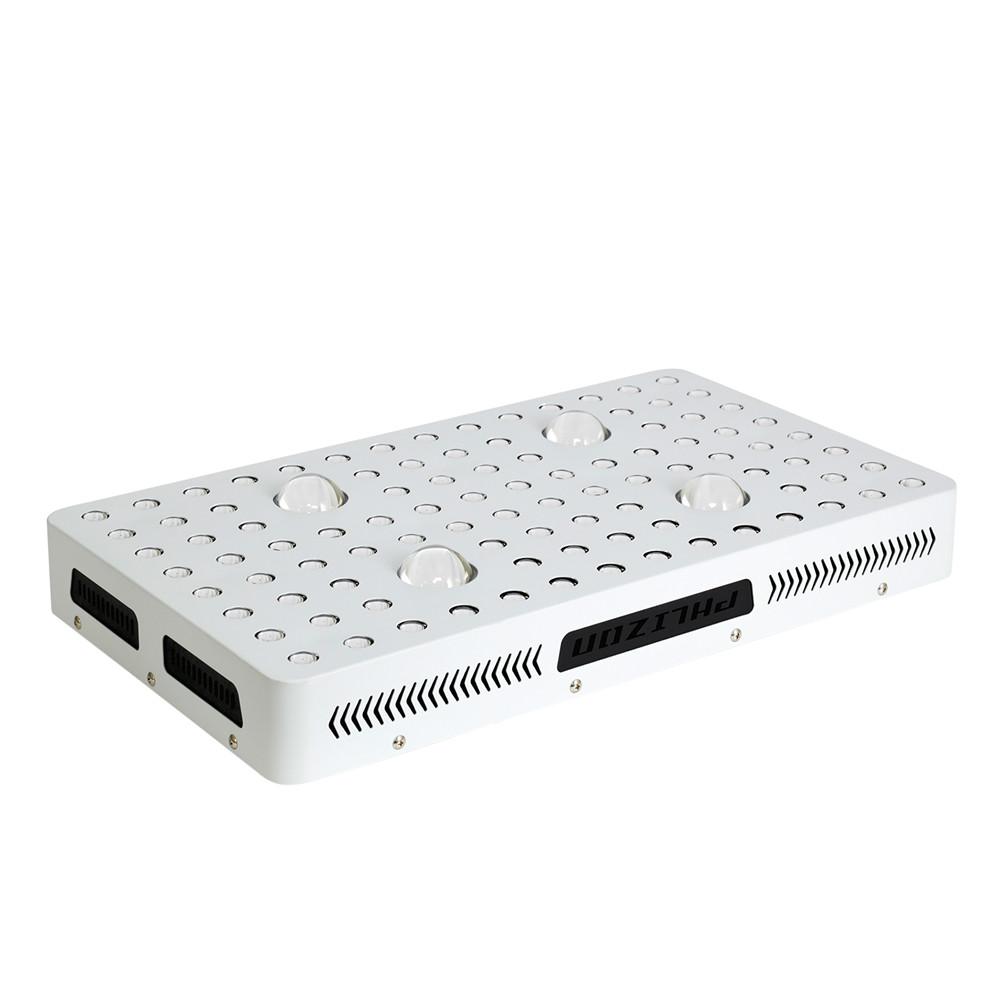 Applications
Hydroponics, Horticulture, Agriculture and Greenhouse
Locations: Farm, Exhibition, Garden, Home, Urban, Bonsai, and University Lab
Growth of Fruits, Vegetables, Flowers and so on
Seeding, Rooting, Breeding, Flowering and Fruiting period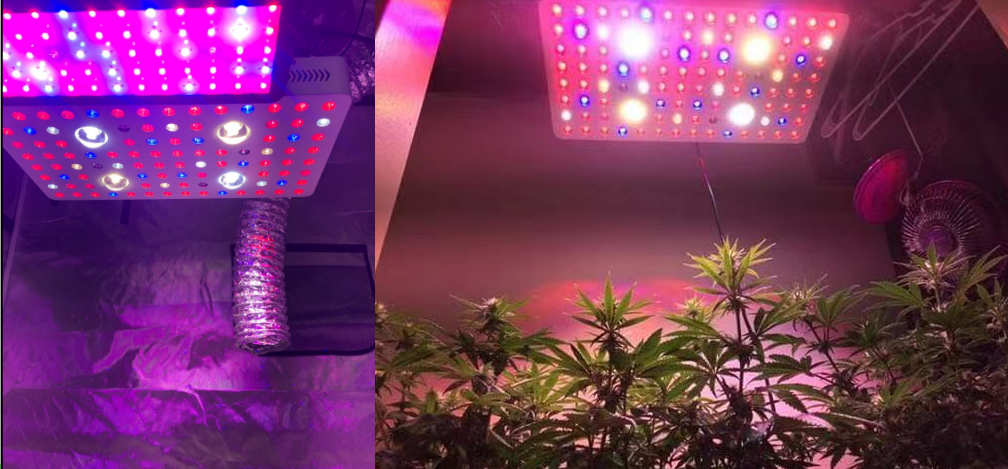 Packaging and Shipping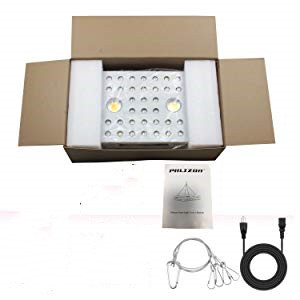 1.
UPS/DHL/FEDEX/TNT
/EMS for samples

, Door-to-Door;
2.

By Air or by Sea for batch goods

, for FCL; Airport/ Port receiving;
3. Customers specifying freight forwarders or negotiable shipping methods!
4. Delivery Time: stock avaiable sample will be delivered immediately ; 3-7 days for trial order; 7- 25 days for batch goods
Suggestions:
1.Clean the dust inside every 6 months to ensure the good heat dissipation and long life time.
2.Don`t keep too short distance to the plant canopy to avert leaves bleaching.
3. Highly hang the lamp will weaken the energy and affect the growth cycle of the plants, so the lamp should not be hang too high.
4. While taking care of the plants, please spray the leaves and branches 2-3 times everyday, to ensure the plants do not wrinkle a wither, and have no phenomenon of few fruit, and hard pericarp
Trade Terms
Payment: T/T, L/C, Paypal, 30% deposits before production, 70% balance to be paid before deliverying(Western Union are welcome)
Sample will be delivered within 7 working days.
Discounts are offered based on order quanlityes.
MOQ:sample order are acceptable
Delivery ways:DHL,UPS,FedEx,TNT, door to door,by sea,by air,etc.
If you are interested in, and
1.own several store for agriculture in your local market
2.or in the business of grow light equipment
3.or good relationship with grower or greenhouse owner
To be a distributor, max support will be offered:
1.price support
2.technical support
3.new product support
4.24 hours after-sales service online
2000W Led Grow Light,Optic Cob Led Grow Lights,450W Cree Cob Grow Light,2000W Cob Led Lights
Shenzhen Phlizon Technology Co.,Ltd. , https://www.szledplantgrowlights.com